GPS PROJECTS

Airborne Roll Compensated Gimbal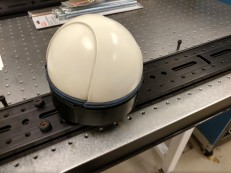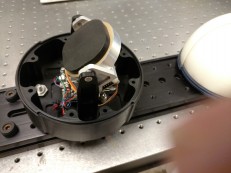 Expert in interfacing and using survey quality multiband GNSS systems with experience with Trimble Applanix and Novatel.

A roll compensated gimbal allows continuous stabilized gps connection even when the airplane banks steeply. This simple design increased survey productivity by allowing tighter turn banking and thus less air time. The antenna gimbal is mounted in a industry standard AGnav dome.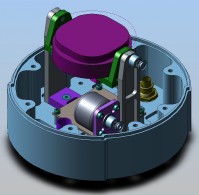 Our designs are 3D modeled and tested for stability.




Built Airborne UPS for Applanix AV

A standard Applanix POS V6 was repackaged with a UPS battery controller, a serial digital to analog converter for the roll and pitch output, and a NimH plug-in battery pack. This unit allows airborne field operations to start GPS logging prior to engine start and continue past engine shut down, eliminating engine runtime during POS holds. The digital to analog converter takes the serial data stream of the PAV30 output and provides an analog roll and pitch input allowing for noise reduction. A NUC embedded controller was added for system enhancements.